My first solo travel- Part 3- Jasper Diary
Maligne Canyon Hike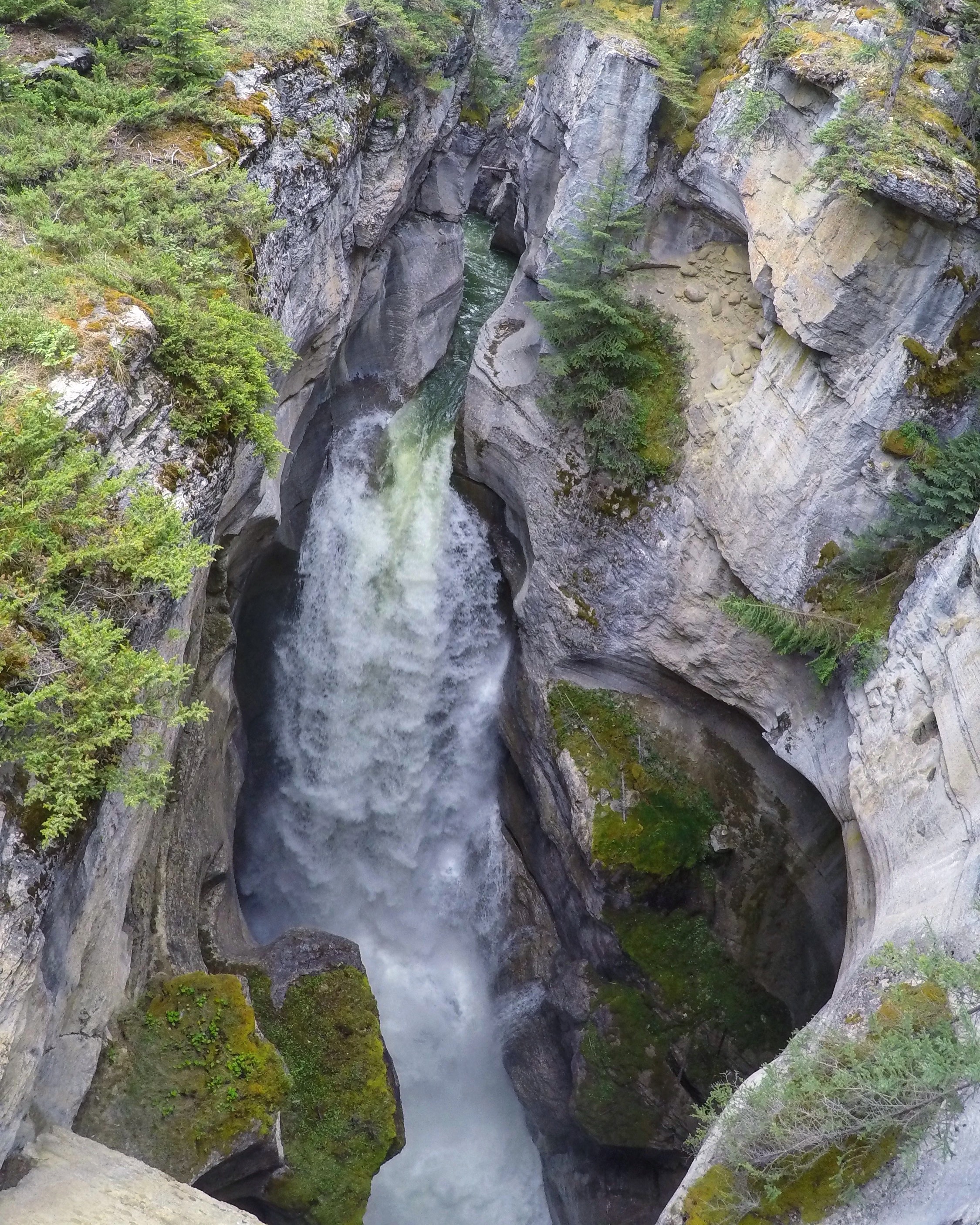 What better way to blow the cobwebs away than with an early morning hike? On my first morning in Jasper I set off to Maligne Canyon after grabbing a morning caffeine fix. Maligne Canyon is a natural feature found in Jasper National Park which was formed from the eroded Palliser Formation. The canyon is 50 metres deeps and is the perfect area for sightseeing and exploration.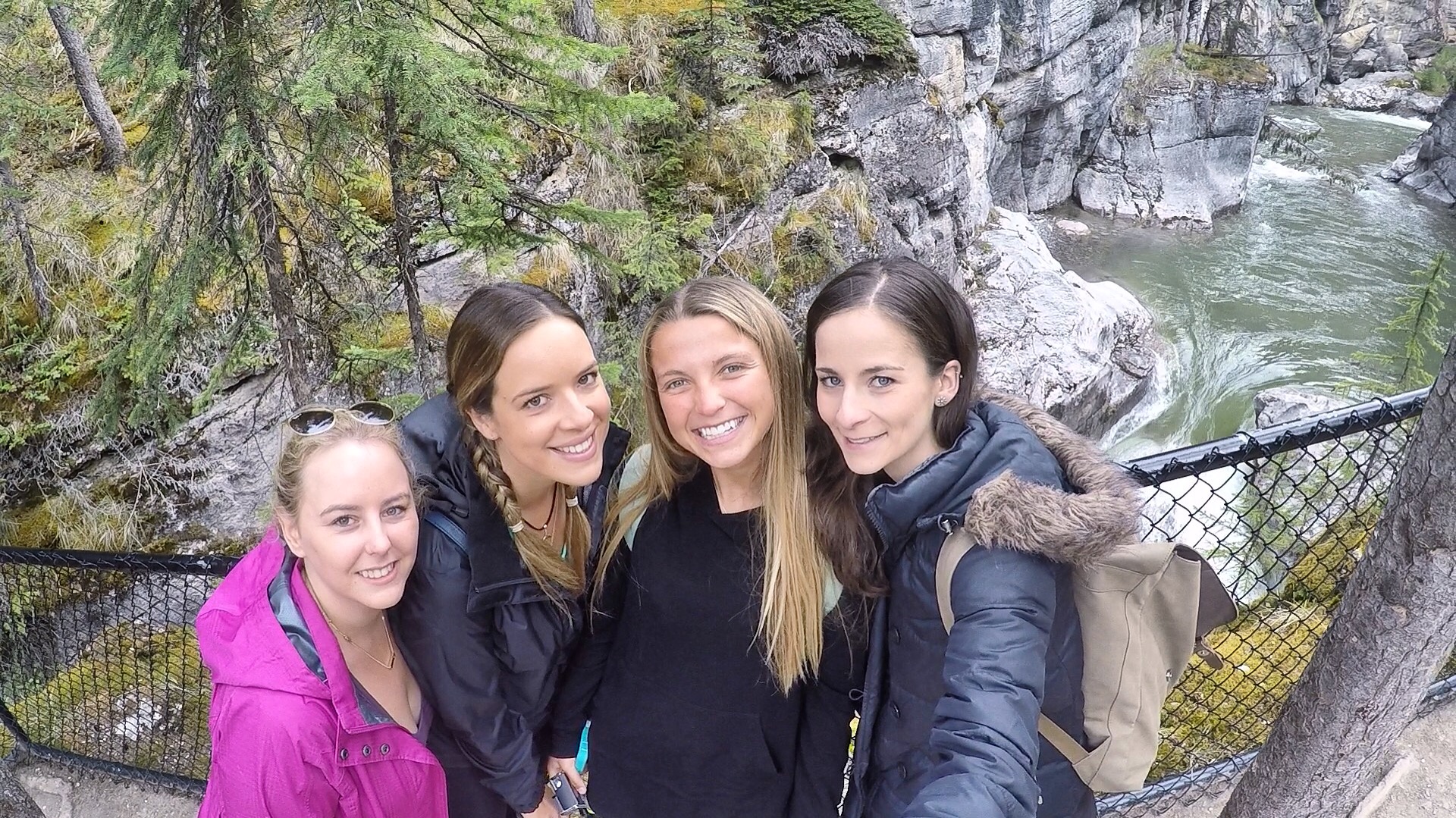 Whilst walking around the canyon you are surrounded by picturesque waterfalls and streams which sit amongst forests and wildlife. If you are not keen on strenuous hikes, Maligne Canyon is perfect as most of it is a flat path with an easy to follow route. However, if you are up for more of a challenge there are multiple other routes to choose from.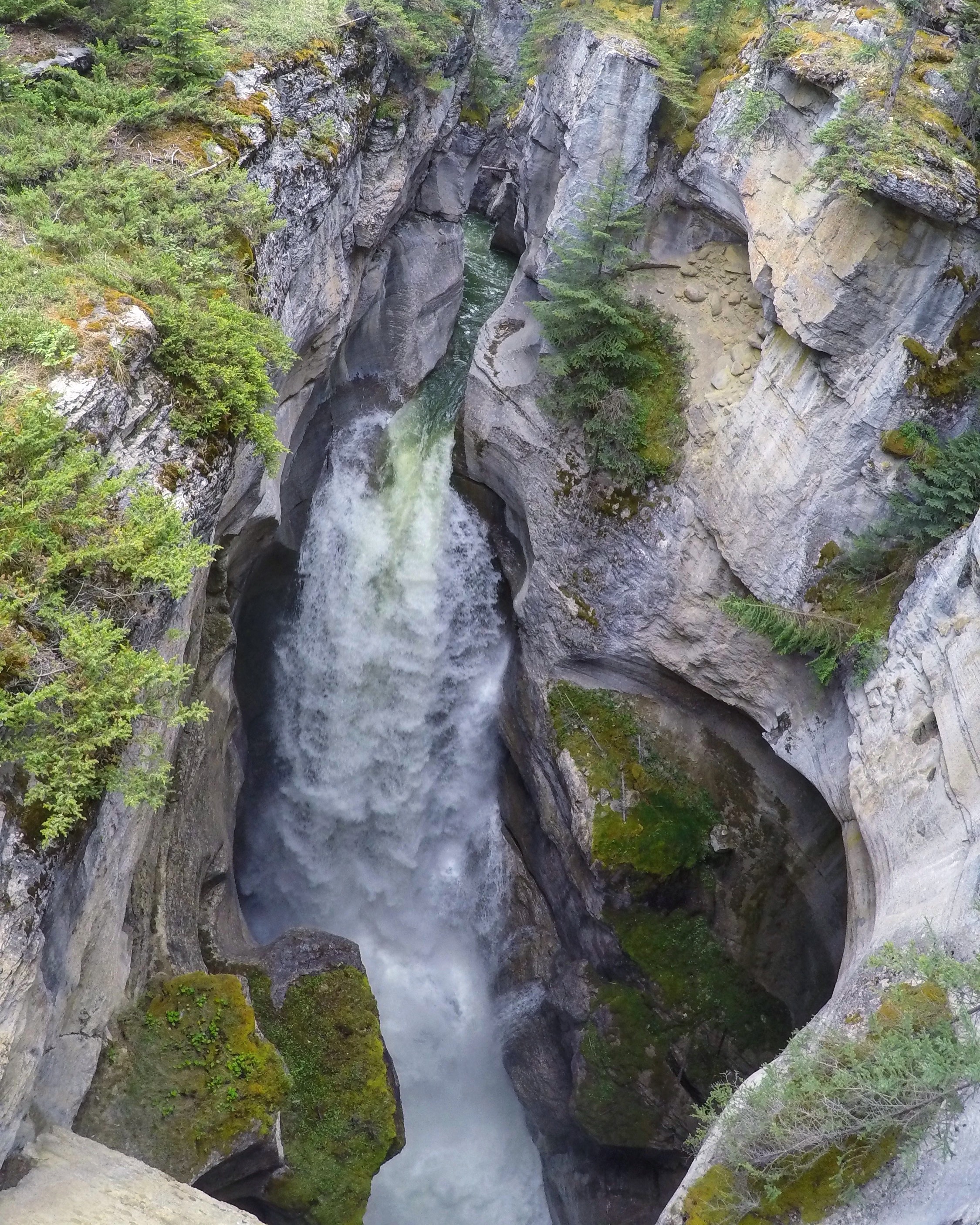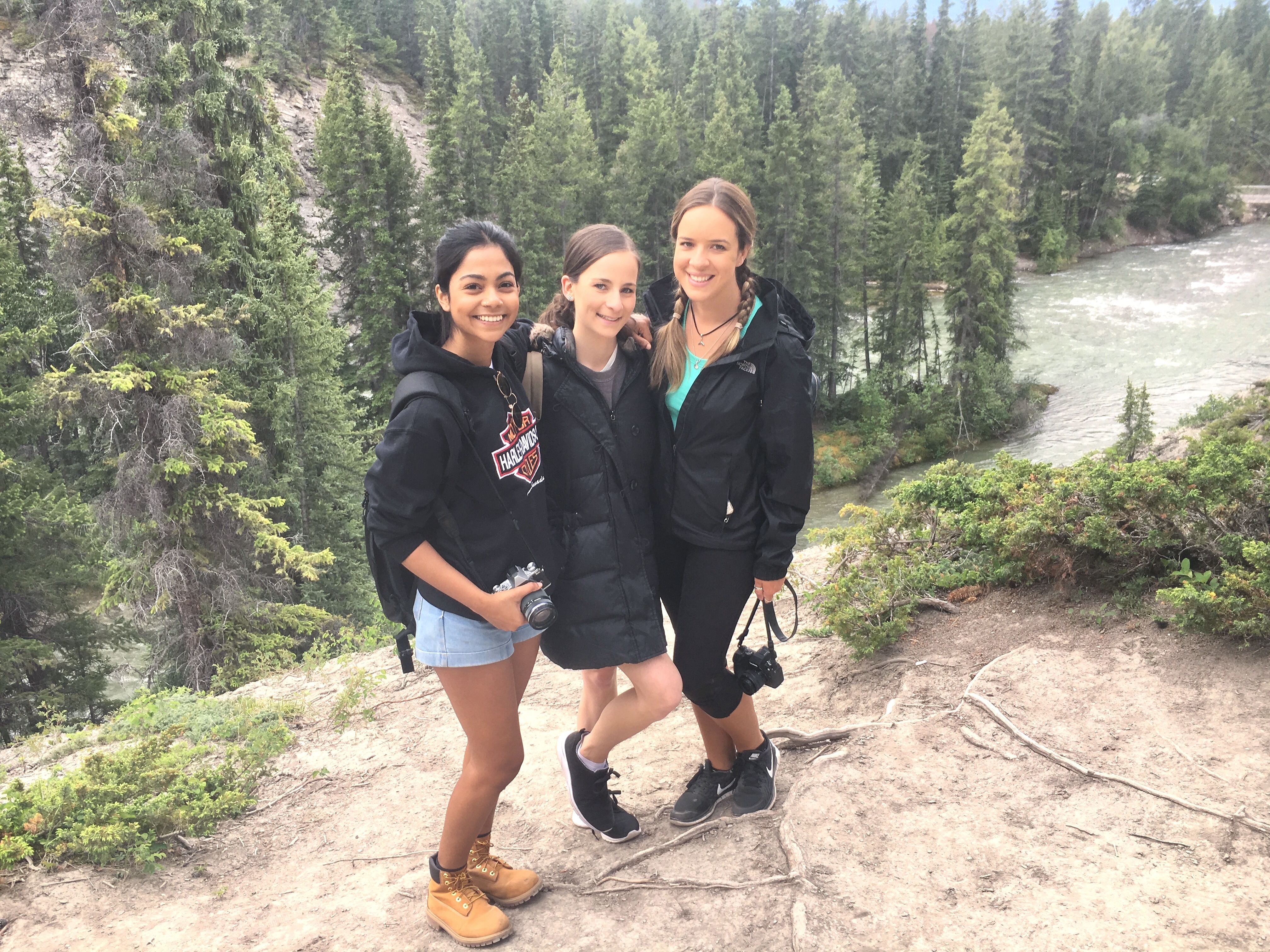 Medicine Lake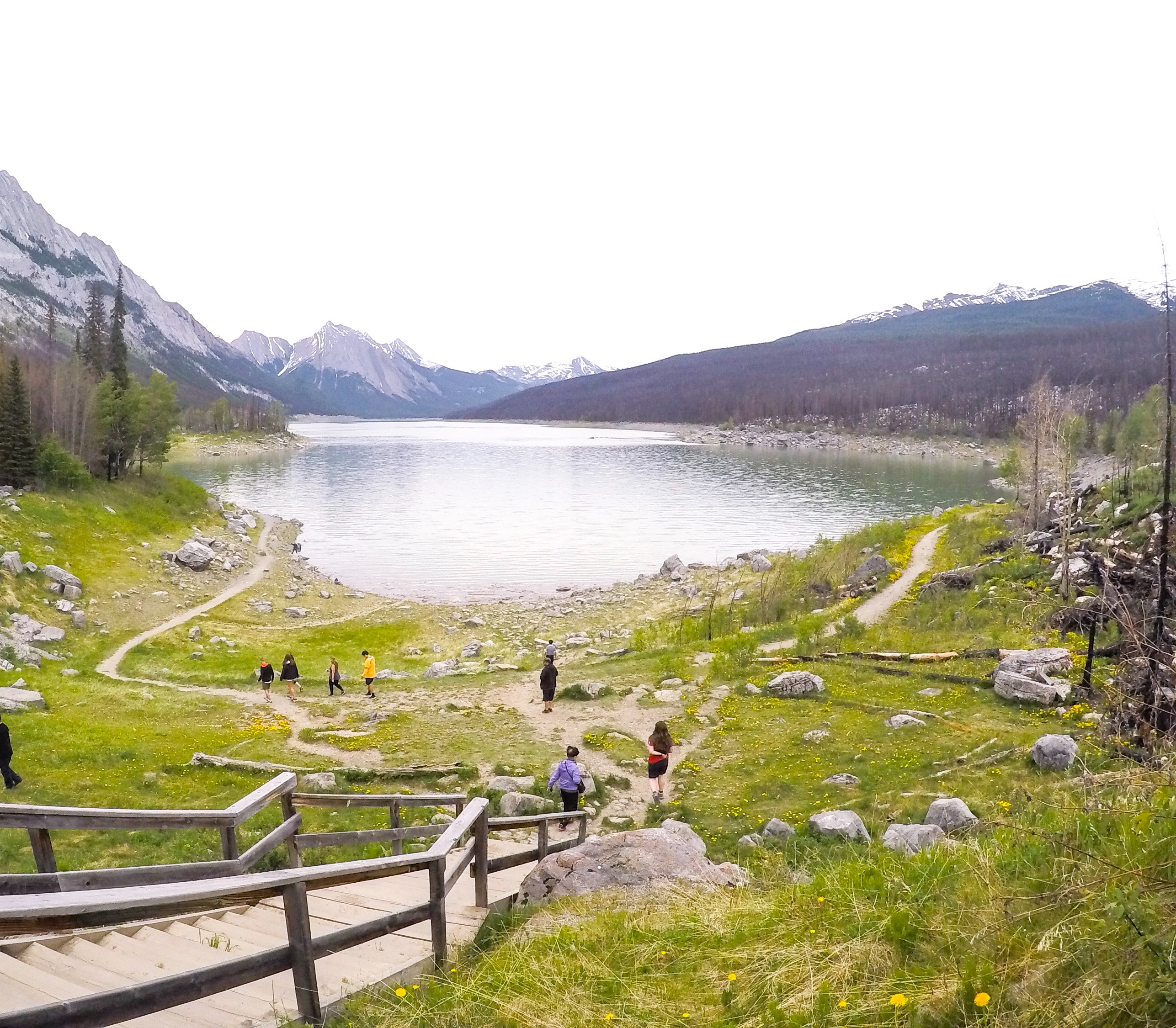 After our hike and on the way to Maligne lake we stopped off at the intriguing, 7km long Medicine Lake. This lake is often described as mysterious both due to its unique underground draining system and the fact it isn't even a lake. The "lakes" draining system is made up from a series of underground passages that lead to Maligne Canyon. As a result, the water level of the lake changes with the seasons and sometimes it completely disappears. It used to be believed by the Native Indians that spirits were responsible for these huge fluctuations in water levels. Medicine Lake is worth a quick stop over on the way to Maligne Lake and Spirit Island which is where we headed next.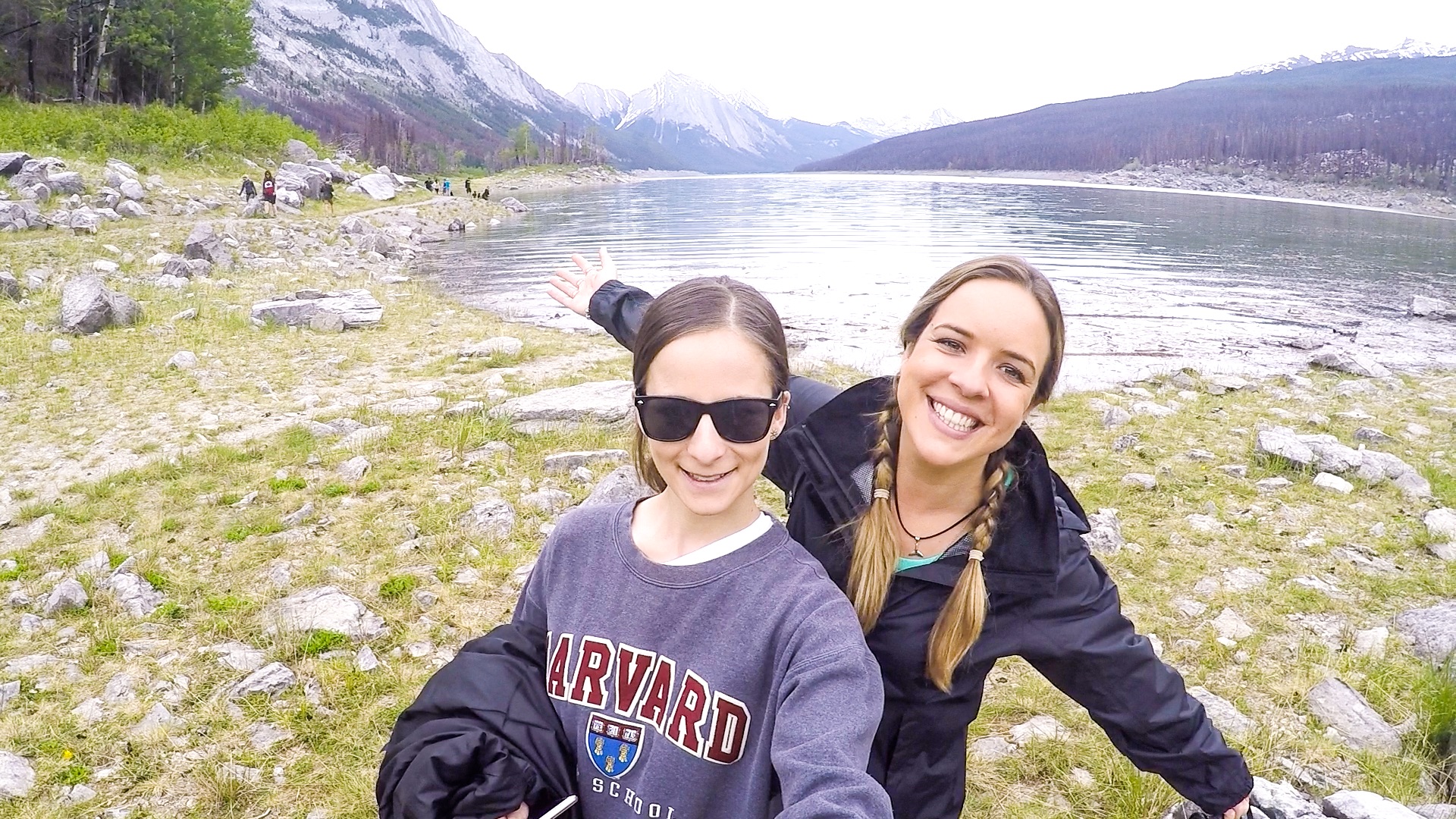 Maligne Lake and Spirit Island
Maligne Lake is the second largest Glacier fed lake in the world reaching 22km long. The lake is famous for its beautiful pure blue colouring and surrounding mountains. The area is great for hiking with numerous trails to follow and has a large cafeteria for pre and post hike munchies. Additionally, you can rent canoes as well as experience a guided fishing tour.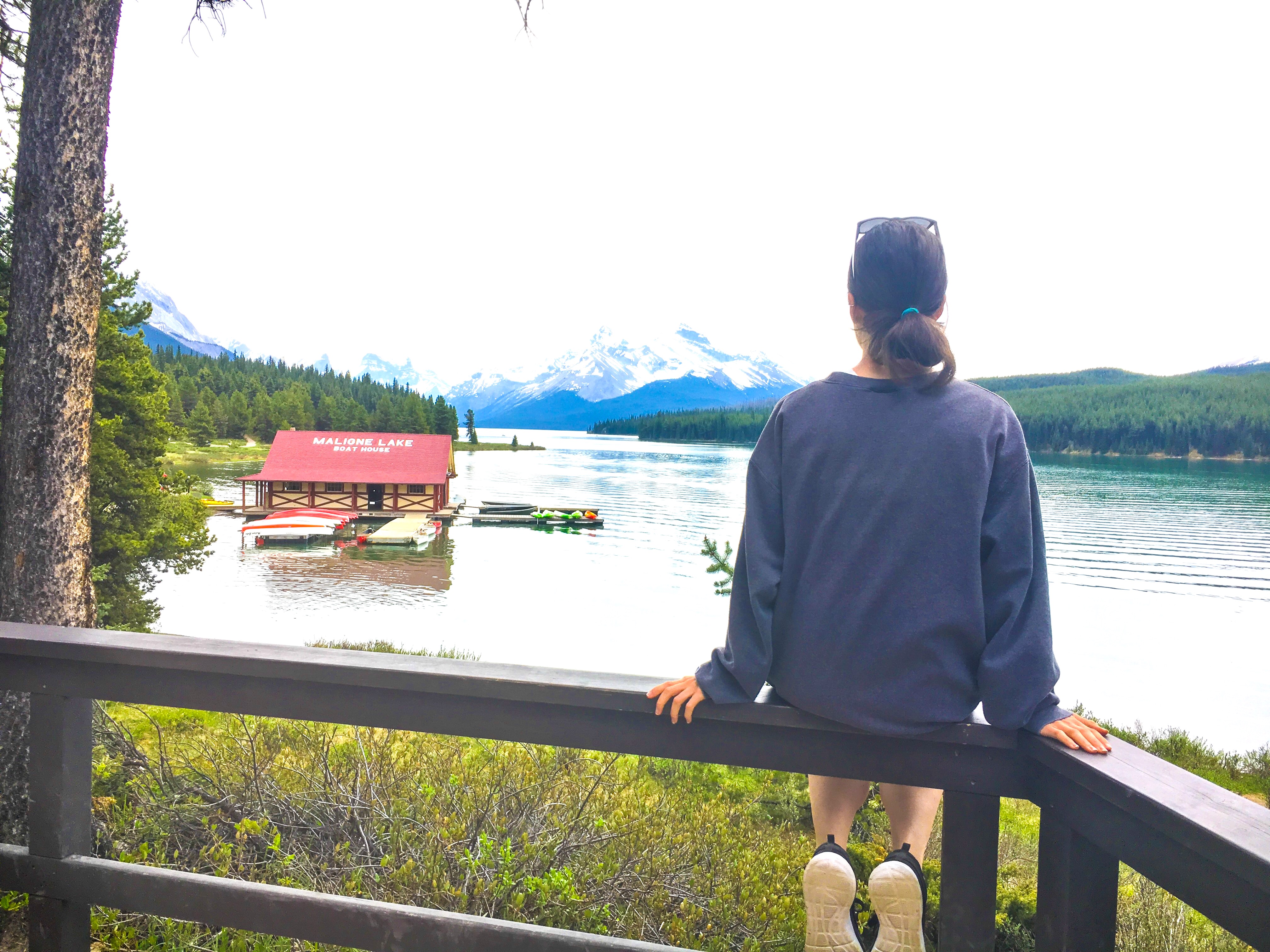 My biggest piece of advice for your Maligne Lake visit is to take the boat cruise to Spirit Island. At first I was quite sceptical about spending a fair amount of money on this boat trip however, I am so glad I did. Spirit Island is the most photographed place in Jasper National Park and once I lay eyes on this place, there was no surprise as to why. The cruise is a 90 minute round trip and allows you to experience a 360 degree view of the whole lake whilst gaining some extra knowledge. You spend about 20 minutes on Spirit Island giving you enough time to walk around and absorb its beauty from all angles. It was without doubt one of the best views during my Canadian Rocky Tour and definitely worth every penny!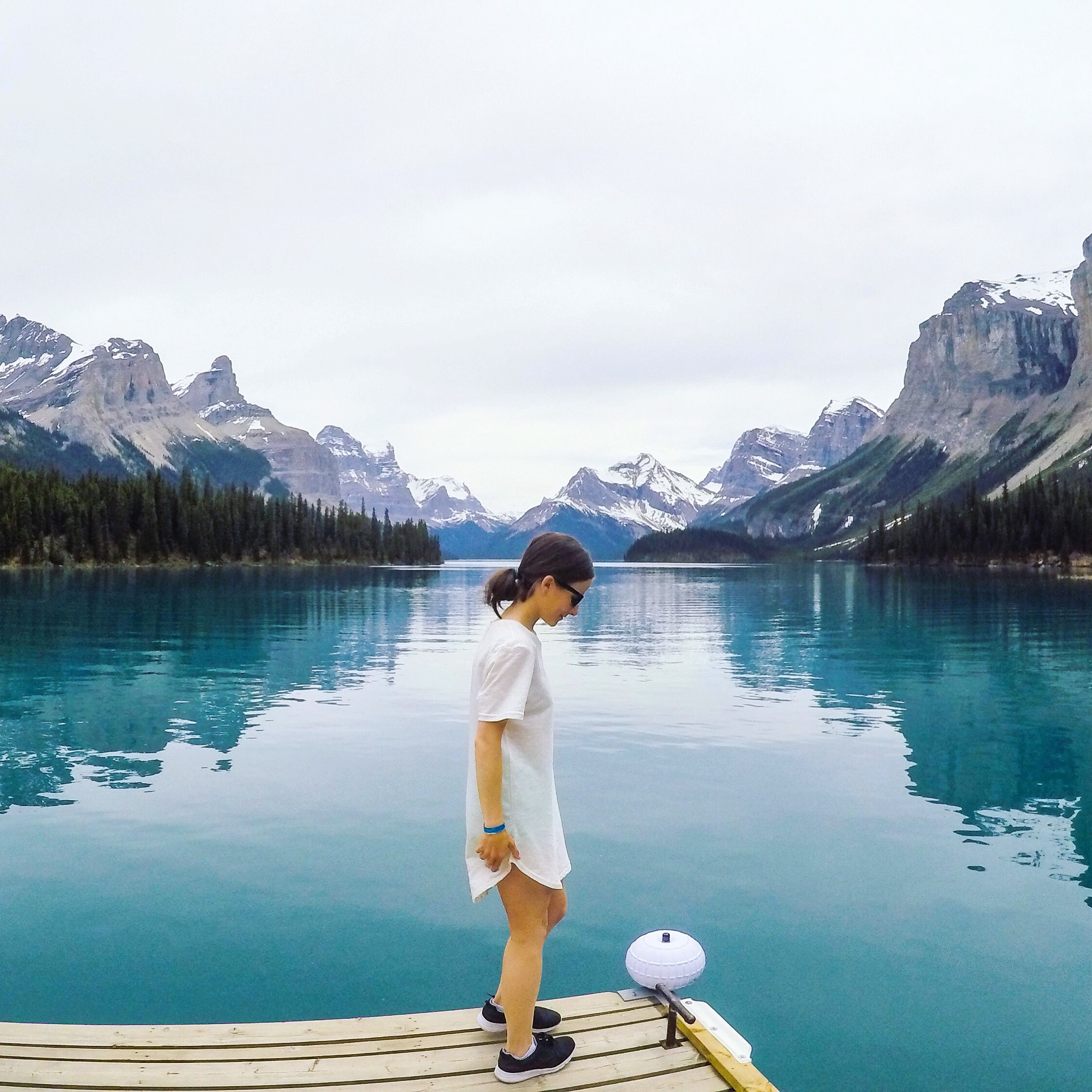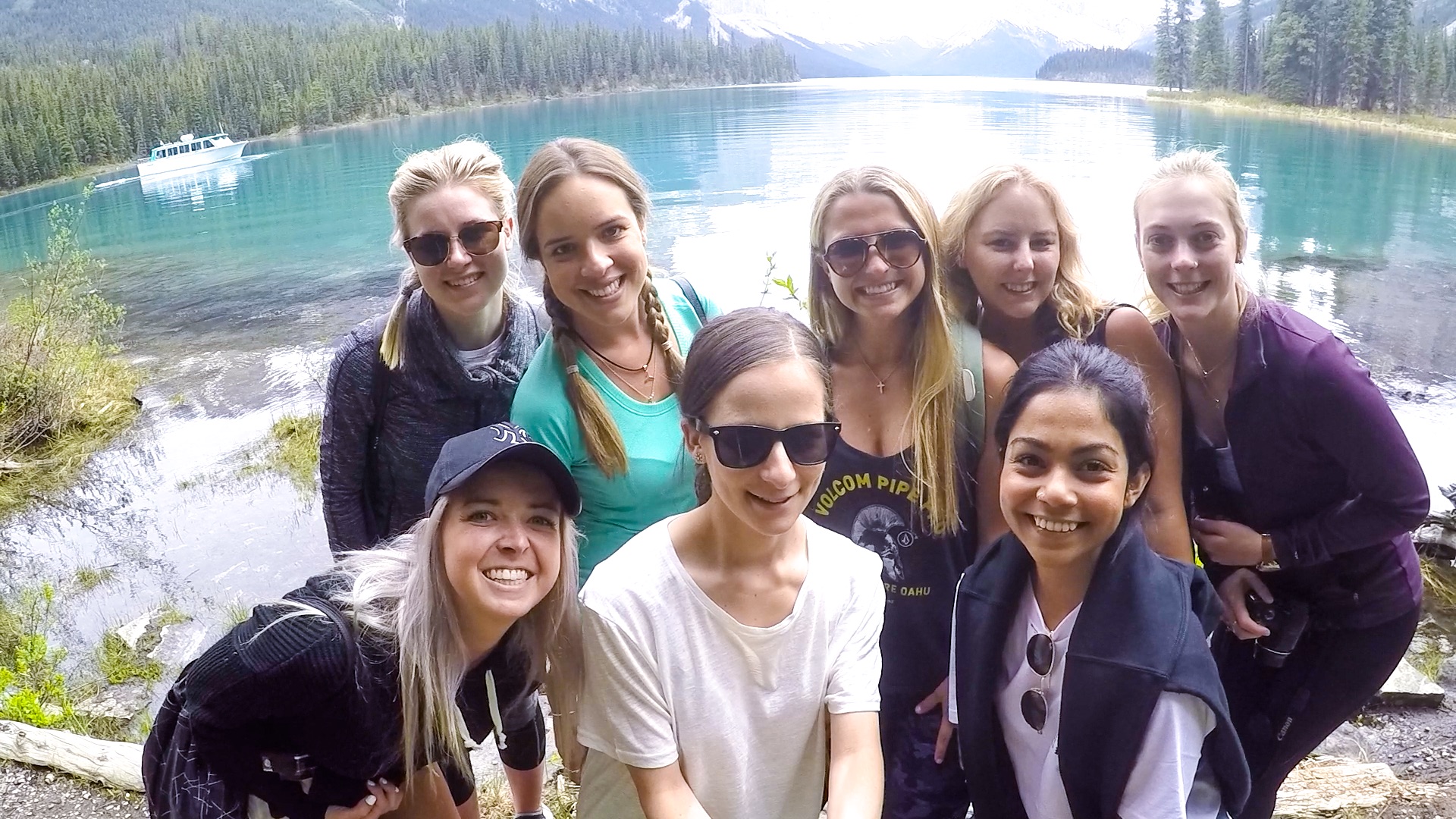 Bike Ride- Beauvert Lake
After arriving back from our jam packed day we decided to push past the tiredness and rent a bike. Jasper is full of hike and bike trails all surrounded by beautiful forests, lakes and mountains it would be a sin not to set out on an adventure. We rented a bike from the company, Vicious Cycle for $29 which equates to roughly £17 for an hour. After many recommendations from the hotel staff we decided to head out in search of Lac Beauvert. What was meant to be a pleasant, laid back bike ride soon turned into a battle against the down pour of rain and crazy wind. To add to this we ended up getting lost many a time with no sight of our destination. Luckily, the weather cleared up and we managed to ask some locals to point us in the right direction. After, cycling through beautiful forests, keeping an eye out for bears (always set out with a bear bell) we stumbled across the magnificent Lac Beauvert. In all honesty, it was one of the most beautiful lakes I had seen in Canada and what made it even better was the fact that no one else was there. The water was a pure emerald colour and so clear you could see the white pebbles that lay underneath. The view we witnessed made the journey to get there all worth it!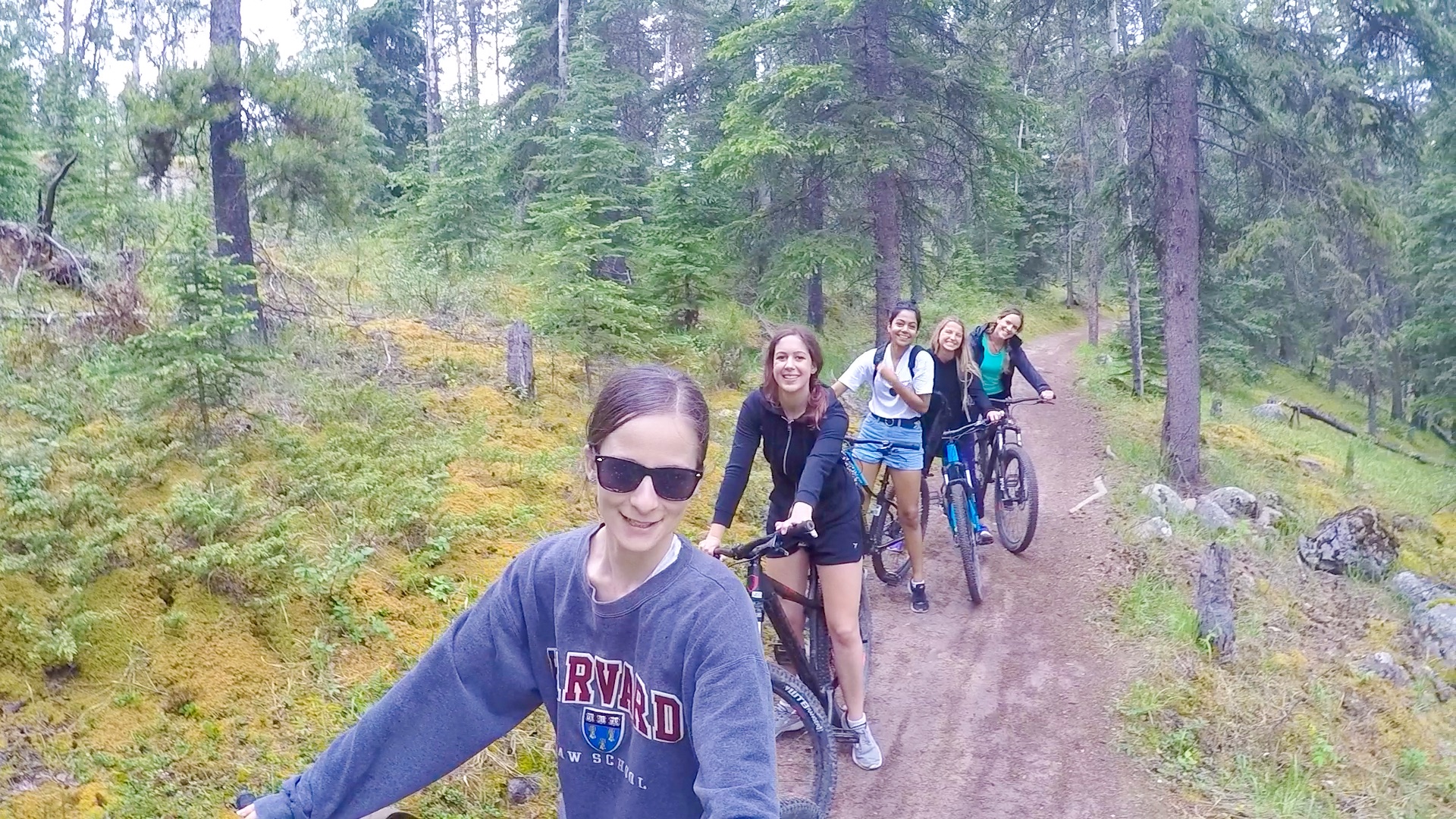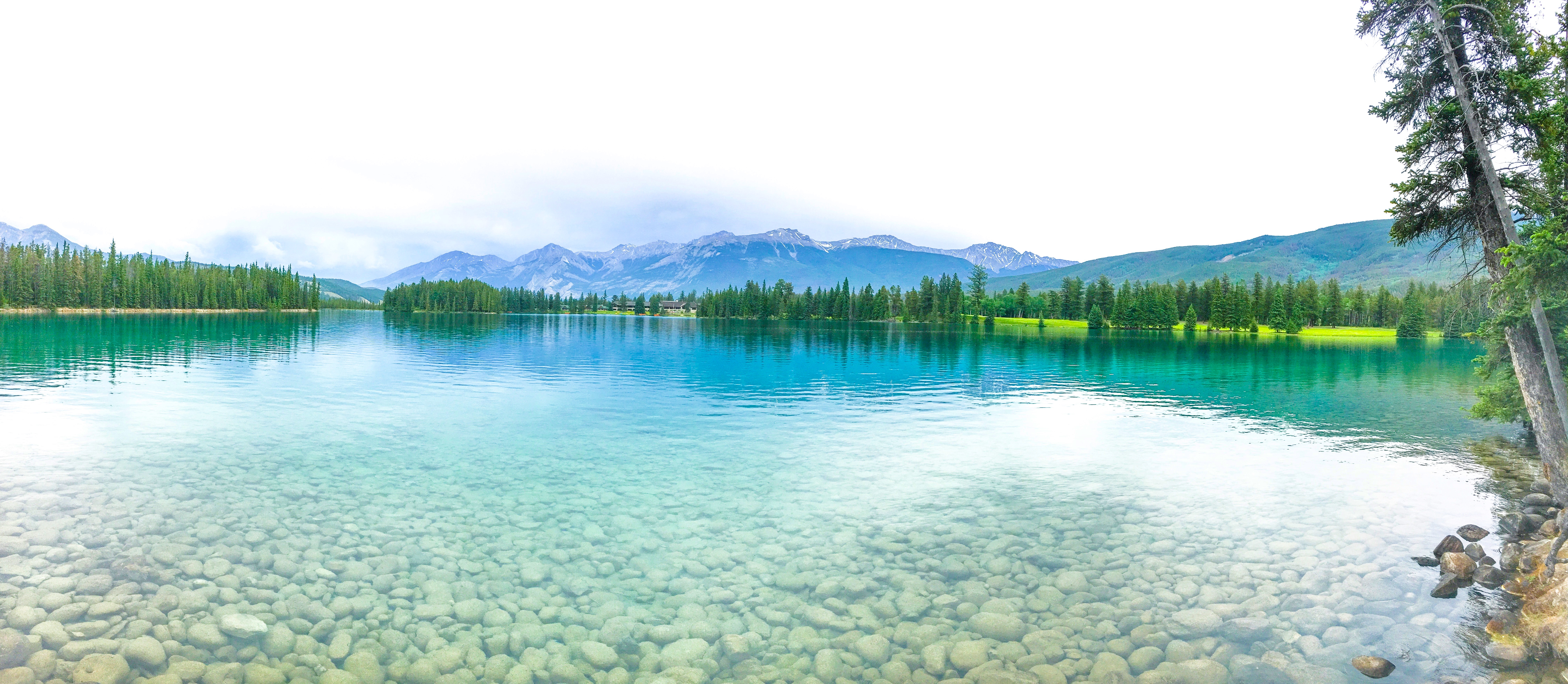 The hiking trail that surrounds the whole lake is 4km long and takes roughly an hour to complete. Additionally, there is a boathouse where you can rent canoes, paddleboats and guided clipper tours. If you stay in Jasper, I would recommend laying aside a few hours to ride or hike to this beautiful lake and enjoy a homemade picnic as you gaze at the beautiful scenery.

Fancy a bike ride? Click here!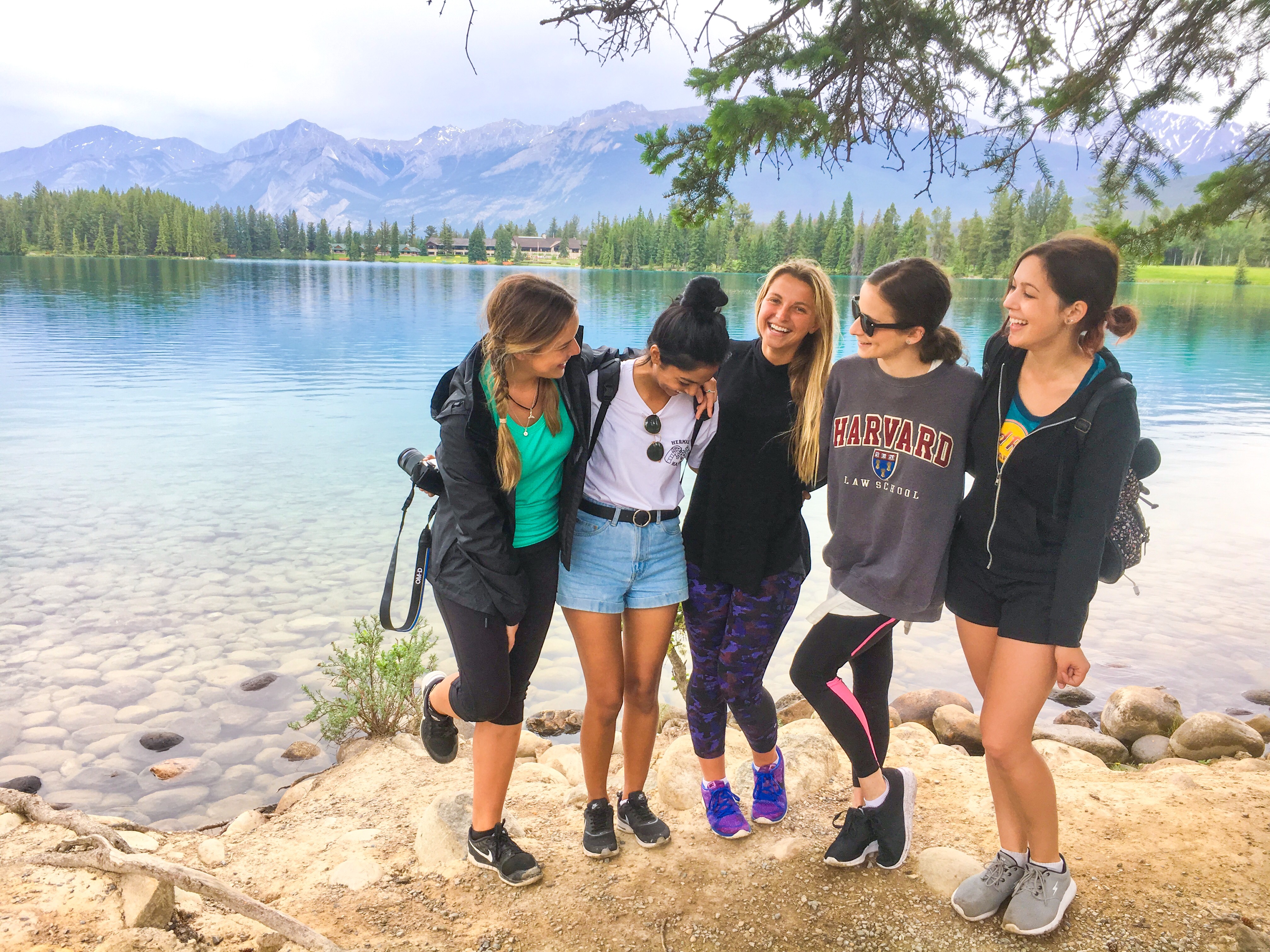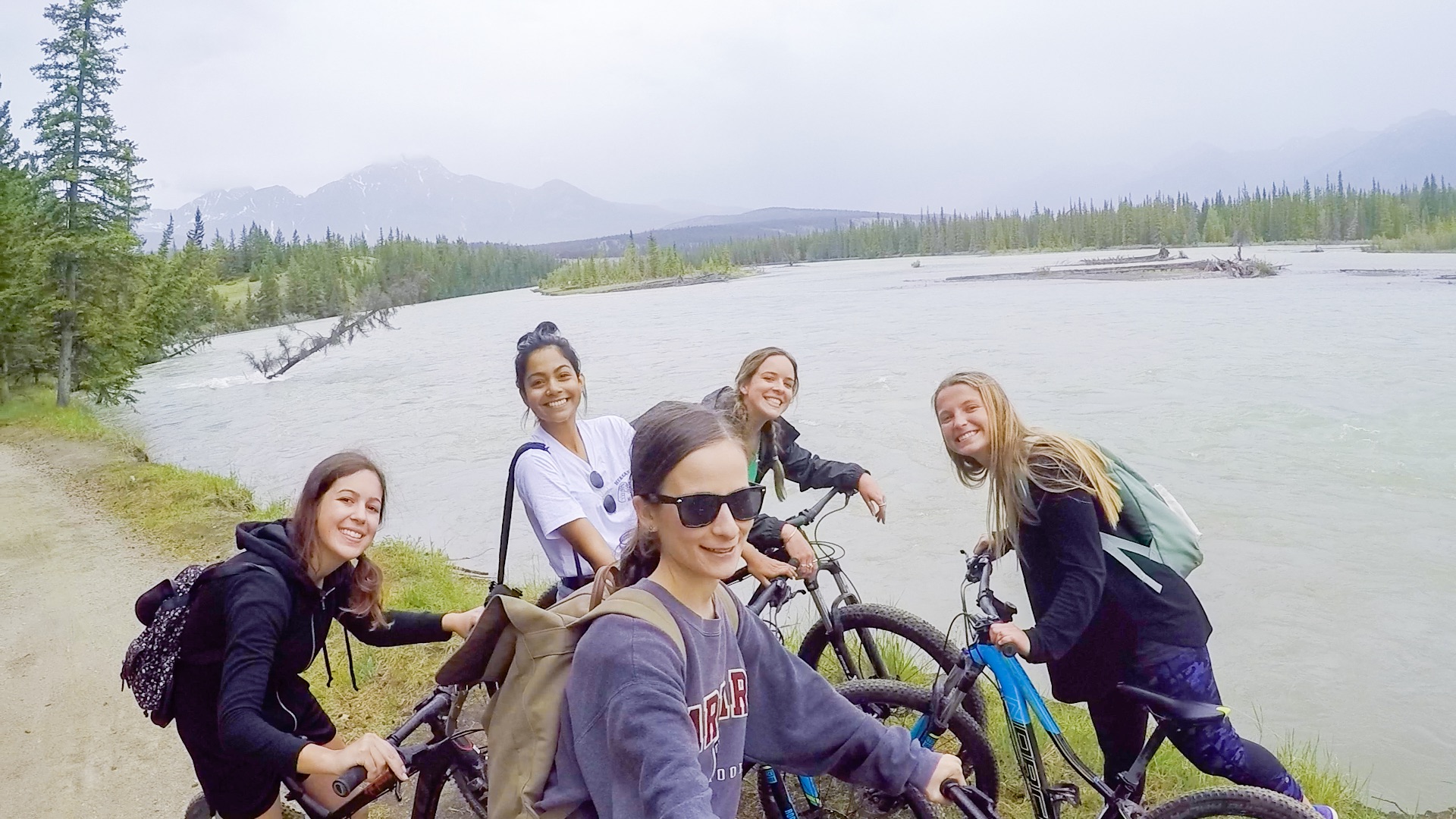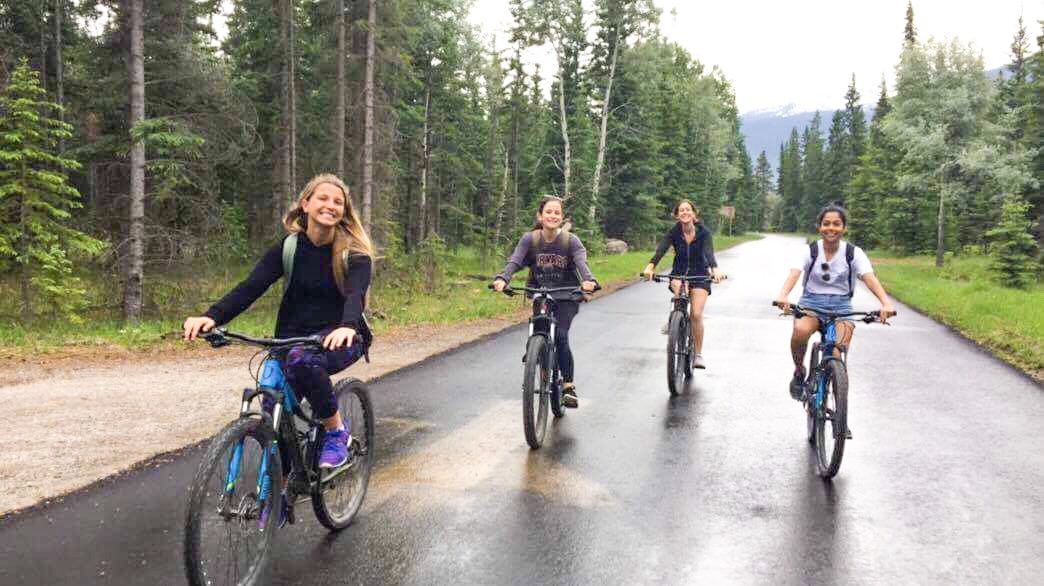 Dinner at Downstream
After a busy day we couldn't wait to tuck into a delicious dinner and headed to Downstream. Downstream had a relaxed, casual vibe and the staff were very friendly. The menu was very vast offering salads, burgers, sandwiches, meat, fish and pasta etc Furthermore, they had loads of vegetarian and gluten free options (my friend said the gluten free lasagne was the best she had ever tasted). We all shared the Baked Avocado Dip for starter which was served with homemade tortilla chips. I then enjoyed the Asian Spinach salad which was incredible! It was served with baby spinach, red cabbage, toasted maple almonds, grilled orange ginger tofu and a wasabi vinaigrette. I then added a salmon fillet with a miso and sesame dressing. The food was fresh and the flavours were fab! Along with brilliant food, Downstream offered a wide variety of drinks in multiple flavours! I'm talking pages and pages of flavoured vodka, gin, whiskey etc. After much deliberation I decided to try the bubble gum vodka which met all my expectations- it was the perfect end to a perfect meal!
Book a table at Downstream here
Thank you so much for reading, I hope you enjoyed it!
Part 4 is on its way......all about my stay in Banff!
Keep up to date with all my adventures and scheduled blogs on my Instagram- @_cescadaisy
xxxx