Vegan coffee and banana cake with candied nut brittle and chocolate sauce
You know those evenings when you are sitting watching TV, cosied up in your pyjamas and just fancy a nibble of something sweet and scrummy? However, you want to stay on your healthy eating regime and stay clear of the biscuit tin. WELL... I have just the solution for you!
This recipe is honestly so easy and quick whilst not compromising on taste. The cake is vegan, gluten free, dairy free and refined sugar free meaning you can satisfy your sweet tooth without jumping off your healthy eating wagon. This cake is great to make at the weekend so it is ready for you to munch on throughout the week. It even makes for a perfect pre or post workout snack due to the added coffee and protein. I have linked all the products I use in the ingredients list to hopefully make it easier for you to buy them if you decide to get your baking skills on ;-)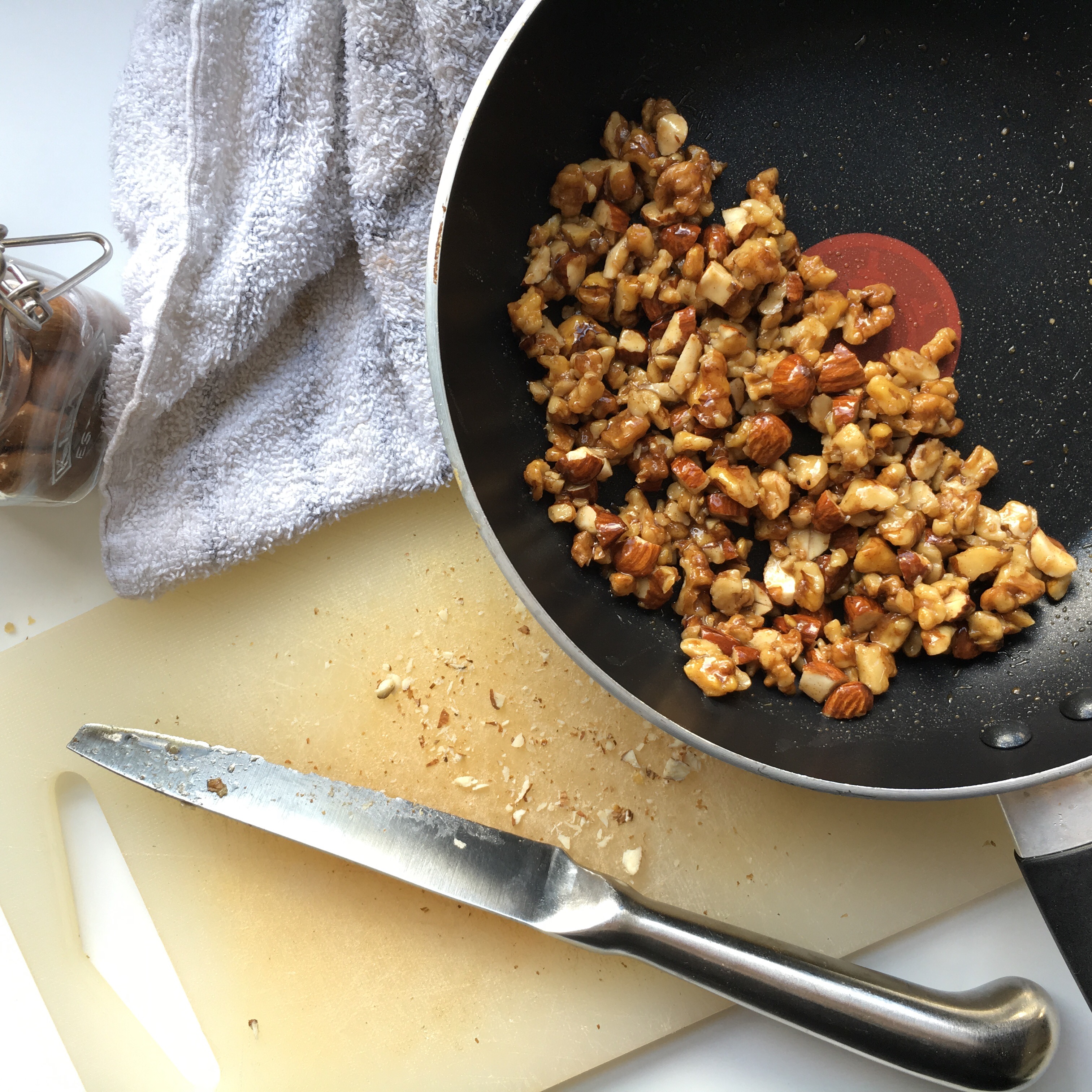 Ingredients
Wet
Dry
2 teaspoons baking powder
Toppings
Method
Preheat the oven to 170C and grease a small round cake tin

Next add your We Are Little's instant coffee into a mixing bowl and add a dash of boiling water (as if you were making a coffee)
Add your remaining wet ingredients into the mixing bowl. Whisk throughly until all liquids are well combined
Next, add your dry ingredients 1 by 1 into the bowl mixing well between each. Make sure all ingredients are mixed well and there are no lumps remaining.
Pour the cake batter into the prepared tin.
Pop into the oven and allow to bake for 50 minutes
Whilst your cake is in the oven chop up your mixed nut mixture and place in an oiled frying pan.
Add the Maple Syrup and as much cinnamon as you desire
Cook on a medium temperature so the maple syrup gently simmers.
Once all the maple syrup and cinnamon has been absorbed by the nuts, place the frying pan to the side and allow to cool. This cooling will allow the nuts to form a brittle
Take the cake out the oven and allow to cool completely before removing from the cake tin.
Once cooled, sprinkle the candied nuts over the cake and drizzle a generous serving of Choc Shot.
Serve with a nice cup of tea, coffee or hot choccie and enjoy :-)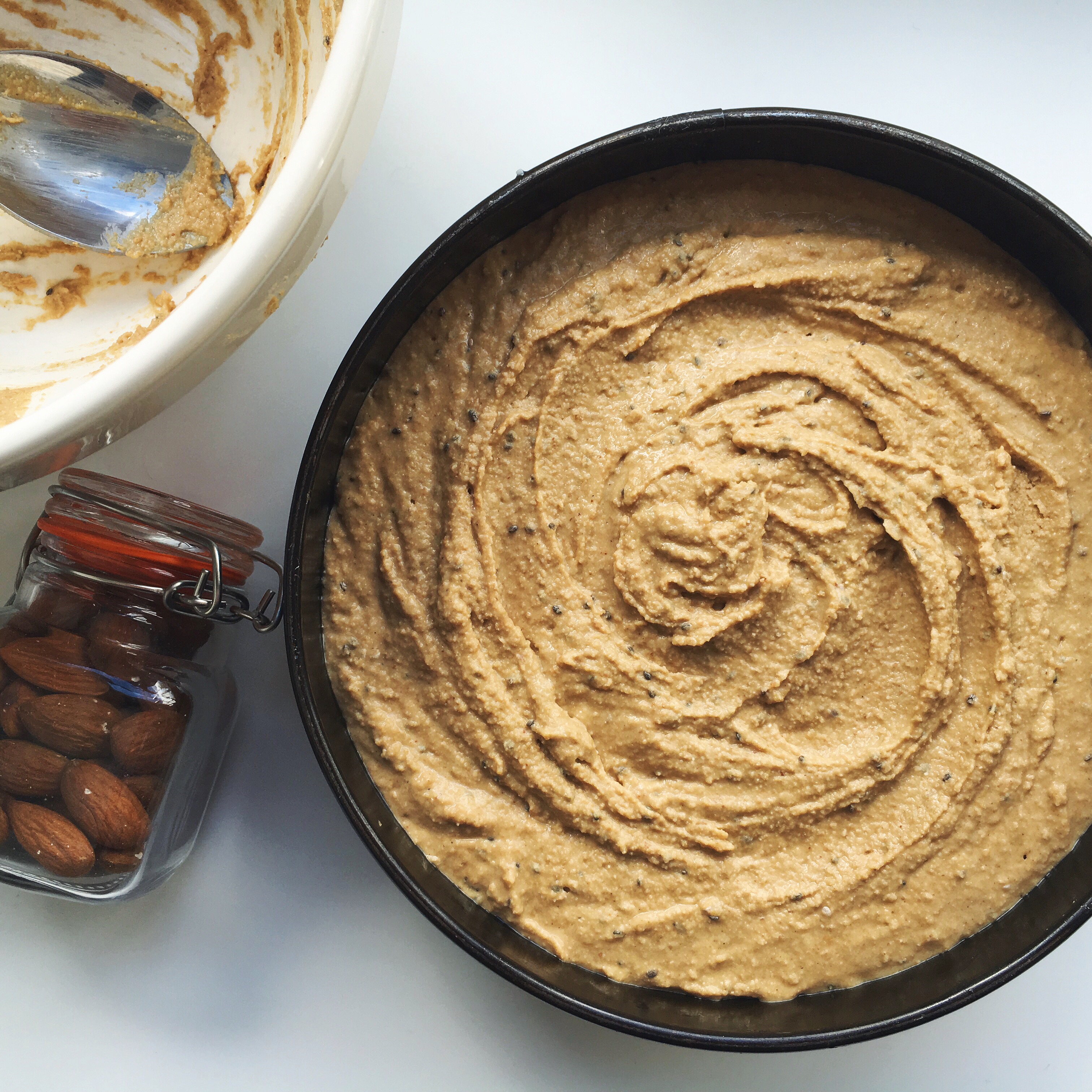 Thank you so much for reading my blog! If you decide to try this recipe out please snap some piccies of your creations and tag me on my Instagram so I can drool at your baking fabulousness!

Lots of love
Cesca Daisy - Instagram